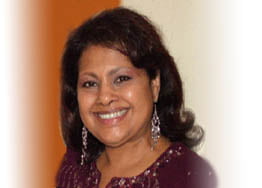 For centuries gemstones have been used not only for decorative purposes but also for their healing properties. Even today copper bangles are worn by those suffering from arthritis and healers use stones in their treatment of patients.
Whether you are interested in gemstone jewellery for these properties or to complete your fashion look, in my handmade jewellery I have sourced the best quality materials from extraordinary two-toned banded agate to mesmerising tiger's eye, from lapis lazuli to chalcedony.
The wires that I have used have a copper core and are coated with silver, gold or rose gold. For those of you wanting pure 925 silver wire pieces, orders can be placed for items to be custom made with your choice of gemstones.
Shyamala Creations offers you unique hand crafted jewellery that can be made to order to match an outfit, mood or occasion. If nature has given us a gemstone, I will be able to offer you the piece in the colour of your choice.
I also have a range of pure silver jewellery, imported necklaces and pure silk scarves.